Vetrina Nicole Art
Freelance Artist & Illustrator
Hi! I'm Nicole, but I go by Vetrina online. I'm a disabled artist who specializes in animal and character illustrations. I work mostly with digital media, but I'll use traditional media every once in a while. I accept commissions, and I have a shop with animal-themed stickers and prints!
---
These Terms of Service are subject to revisions, editing, and additions without notice.
By sending payment, it is understood that you have understood and agreed to these terms.
---
Commission Terms of Service
INITIAL INQUIRYI will draw most things that are safe for work. I will also draw mild gore, artistic or doll-like nudity, and pinups. I will not draw art depicting fetishes, sexual acts, or hate speech (racism, homophobia, etc.).I reserve the right to refuse any commission for any reason.Please tell me if there's a deadline for the commission. If the deadline is less than 2 weeks from the date of the order, it will be subject to a rush fee. This fee will be an additional 50-100% of the total commission price, and will vary depending on when the deadline is and the complexity of the commission.For digital commissions, it's understood that you will be receiving a digital file ONLY.Commissions are for personal/non-profit use ONLY unless discussed otherwise.If you wish to use your work for commercial/for-profit purposes, contact me for a quote, as they will be more expensive than regular commissions. Commercial commissions include but are not limited to album/book covers, designs to be placed on merchandise that you will sell (t-shirts, stickers, mugs, etc.), and graphics for your business.
PAYMENT & REFUNDINGI will send you an invoice from an online payment processor to your email, and you will pay through that. You can pay for it using your credit or debit card, or with your balance through the processor.I will not accept payment for commissions outside of the invoice I send to your email. This includes but is not limited to checks, money orders, or bank transfers.Payment is due in full up front if the commission totals under $100. For commissions under $100, I will not start any part of your commission until I receive the full amount.If your commission totals over $100, I'm willing to do a payment plan, but it must be discussed before I send the invoice. I will accept no less than 50% of the total up front as a down payment. If you only pay partially, I will do no more than the sketch and color roughs before you pay the full amount.If you want to cancel your commission before I send you the initial sketch, I will refund the full cost.If you want to cancel your commission after I send the sketch but before I finish the commission, I will refund you half of the cost. (This obviously does not apply to sketch commissions, which are non-refundable once the sketch is sent)I will NOT refund you once the commission is complete (or essentially complete).I reserve the right to cancel and refund the commission for any reason, including poor communication, rude behavior, and unforeseen inability to complete the commission.
PROCESS & REVISIONSCommissions without a deadline usually take 3-5 weeks at most, but might take longer based on complexity, communication issues, or problems on my end not related to the commission.I will send you at least 1 work in progress (WIP) picture, which will be after the sketching phase. Depending on the type of commission, I might send you more WIPs (for example, after I finish the lines). I will be happy to provide any additional WIPs upon request.If you have a commission larger than a sketch, I will ask you to approve the final sketch before I continue to the later phases of the commission, and I will not continue the commission until I get this approval. I will be happy to make any changes to the sketch.I will be happy to make small changes to your commission after the sketch phase. Any major changes (e.g. completely redoing something) after the sketch phase will result in an additional fee.I can livestream my process for your digital commission on Twitch upon request.For digital commissions, you will receive a high-resolution file along with a smaller, resized file for posting.I will keep the original file for your digital commission for one year after its completion. After a year, I cannot guarantee that I will still have the file.For traditional commissions, you will receive a smaller digital file, and I will mail you the original commission if you wish. Shipping costs will be included in the quote.I am not responsible for any lost or damaged items shipped by mail. I will try my best to make it right, but I will NOT issue a refund or redo the commission for free.
RIGHTSYou may publish your commission to your personal galleries and social media pages with credit. You may also use your commission for any personal non-profit purposes, such as making personal/gift prints of it and resizing/cropping it to use as non-commercial graphics.You may not use your commission for profit without permission. This includes selling merchandise of your commission, minting your commission as a non-fungible token (NFT), and using your commission for other commercial purposes.You may negotiate purchase of commercial rights at any time.You may not remove my watermark.You may not alter the commission besides resizing or cropping.I reserve all rights to commissioned art, including printing rights, distribution rights, and the right to display commissioned work on my website and social media pages.I am willing to refrain from posting your commission publicly in most cases.I will not sell your commission as a print or merchandise without your consent. However, I still reserve the right to alter the commission to make it more generic for print.I have the right to recycle any sketches or thumbnails that you rejected.
Contact Form
Feel free to contact me with commission inquiries, comments, or questions!
You can also email me directly at vetrinanicoleart@gmail.com
Vetrina Nicole Art's
Online Art Portfolio
Colored Sketch Commissions
- Digital drawings with sketchy lines and flat color.
- 1 week turnaround time.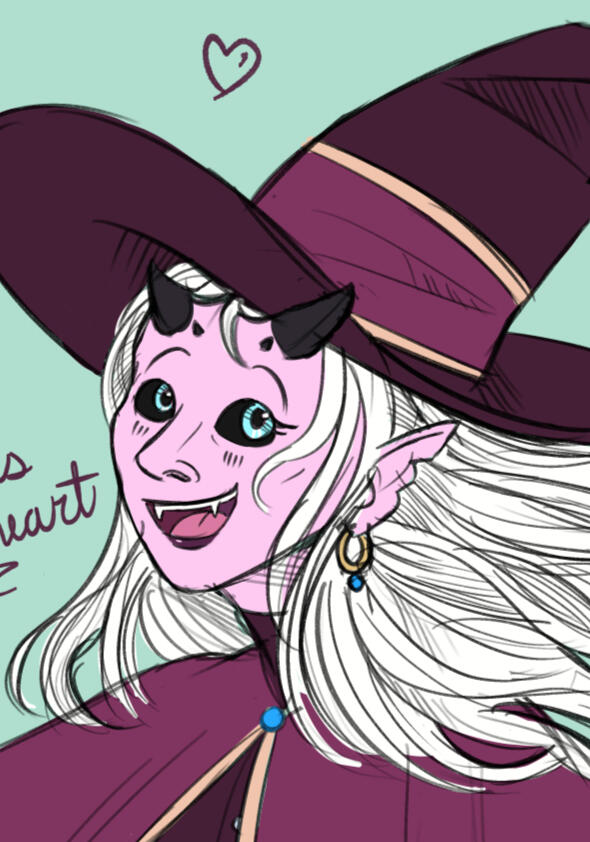 Portrait
Starting at $20 USD.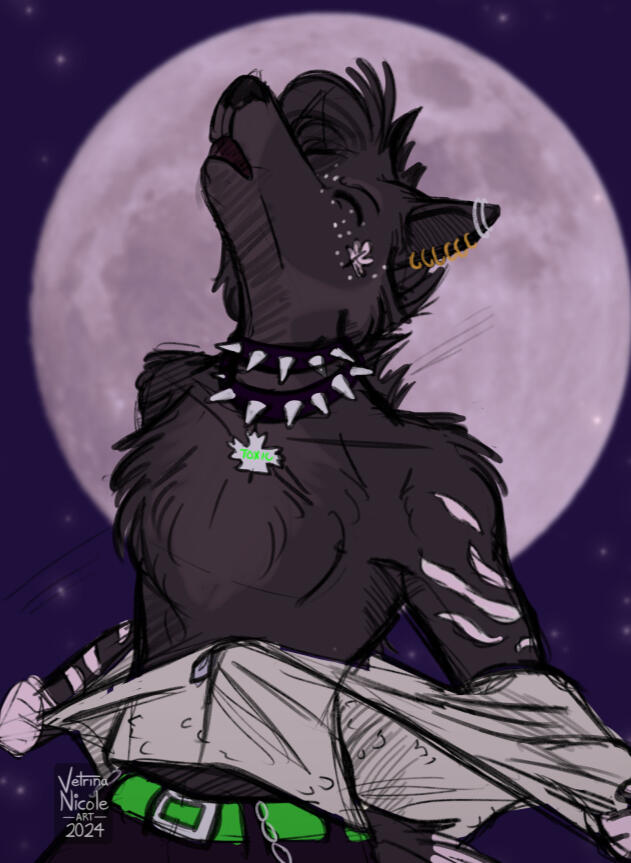 Half Body
Starting at $30 USD.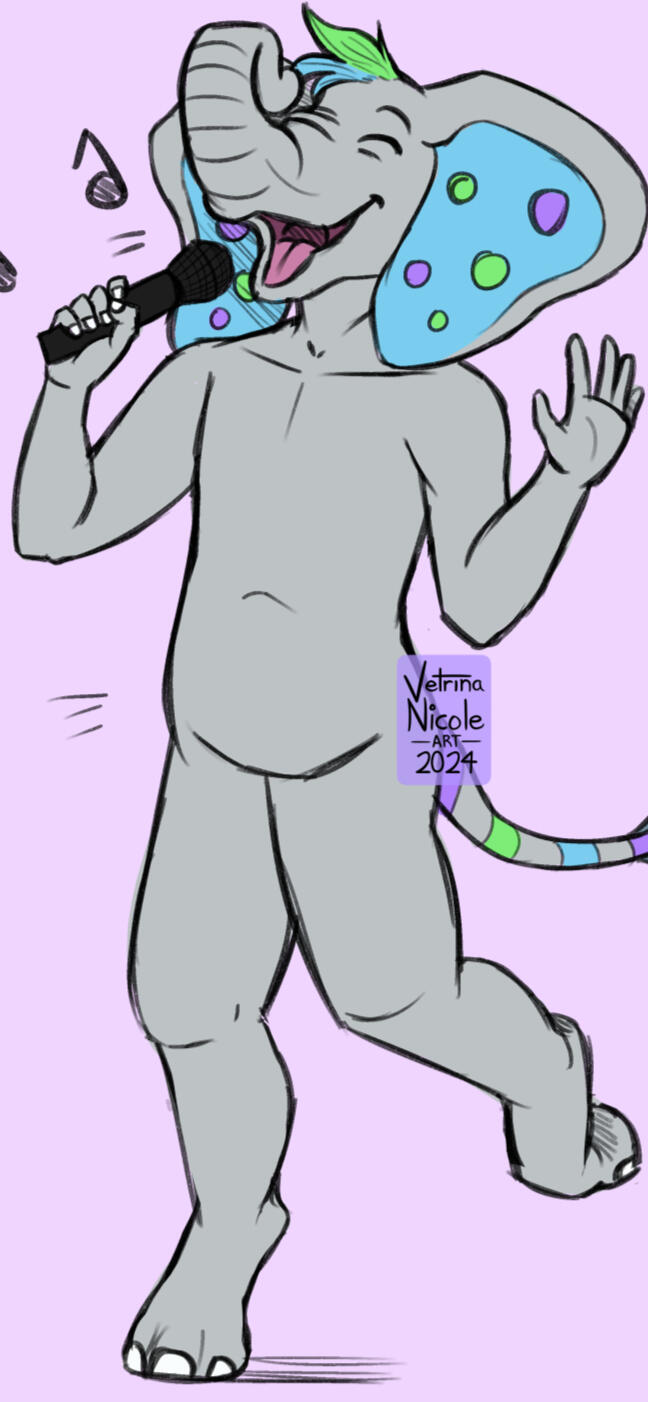 Full Body
Starting at $40 USD.
Digital Painting Commissions
- Digital paintings with no lines.
- 4-5 week turnaround time.
Portrait
Starting at $100 USD.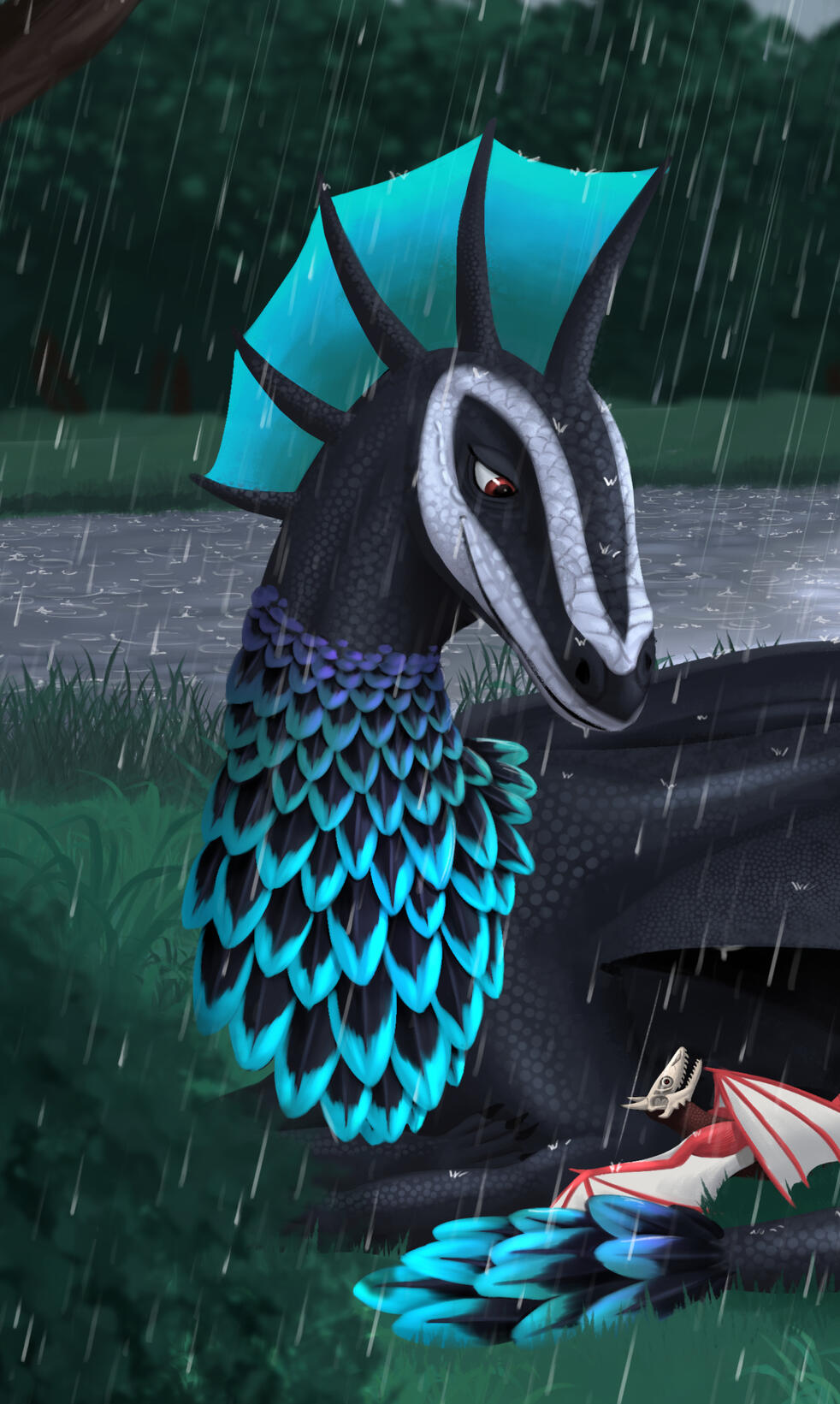 Half Body
Starting at $150 USD.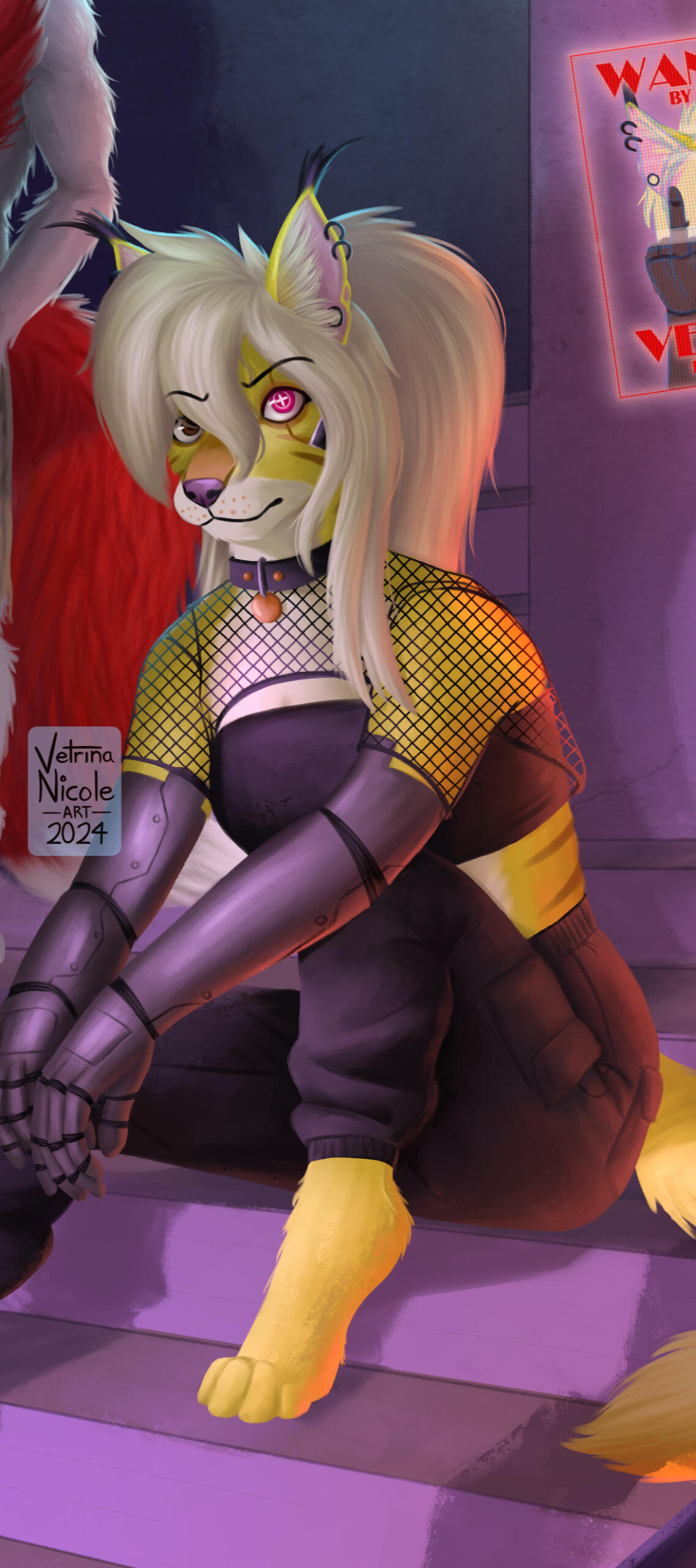 Full Body
Starting at $200 USD.
Traditional Commissions
- Different types of commissions with non-digital mediums (listed below).
- 4+ week turnaround time.
Charcoal
Colored Pencil
Ink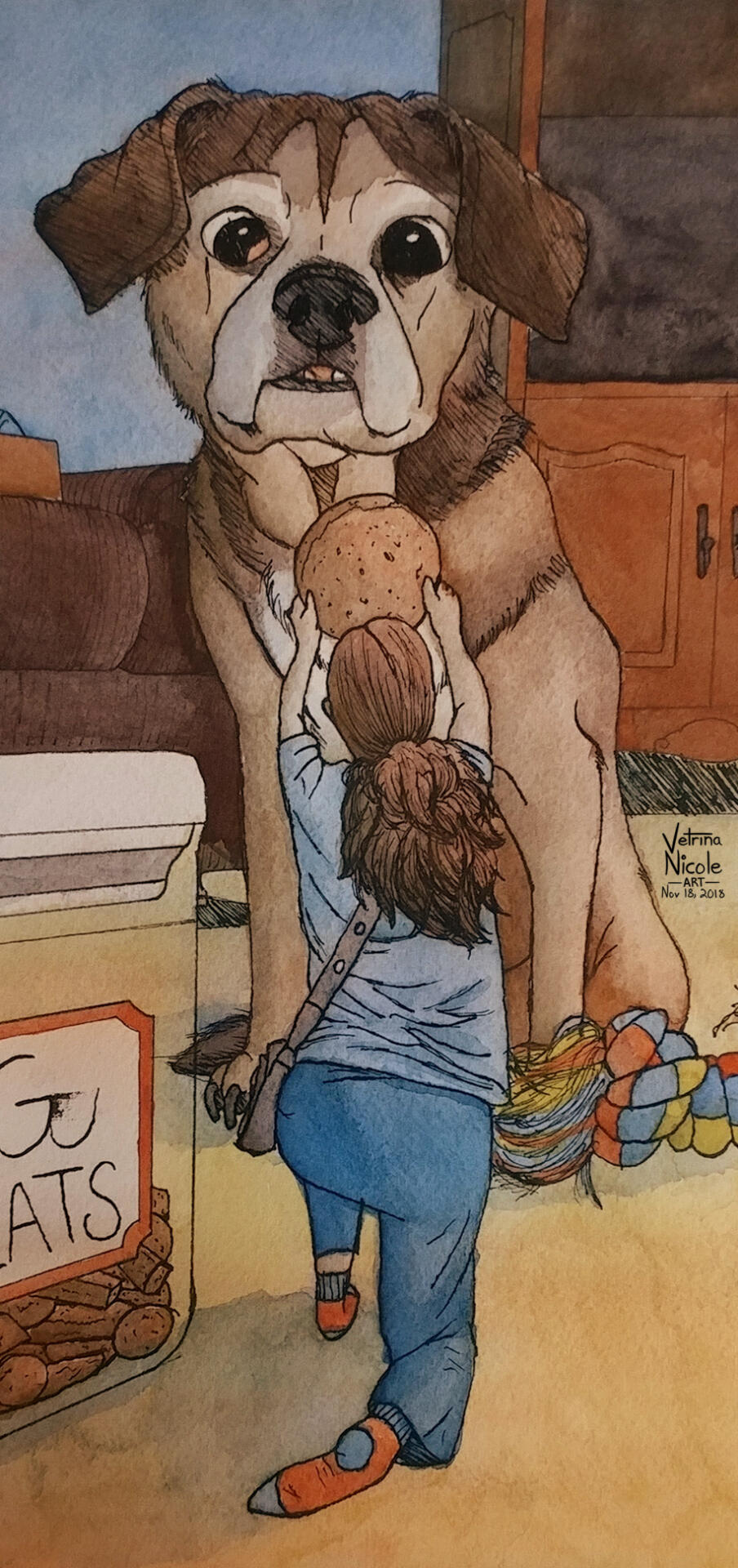 Watercolor
Contact me for a quote!
Commissions are OPEN!
Click the buttons below for more information on each commission type.
- All starting prices are for one simple character with a simple background and relatively simple props. Detailed elements and additional characters will add to the price.- Rush fees will be applied if your deadline for the commission is less than 2 weeks from the time of order (or less than 1 week if it's a sketch commission).- All commissions are for personal, non-profit use only unless discussed otherwise. Please contact me for a quote if you're interested in a commission for commercial, for-profit purposes (book covers, merch, business graphics, etc.).- Please read my Terms of Service before requesting a commission.
Lined Drawing Commissions
- Digital drawings with clean lineart and flat colors with optional shading.
- 2-3 week turnaround time.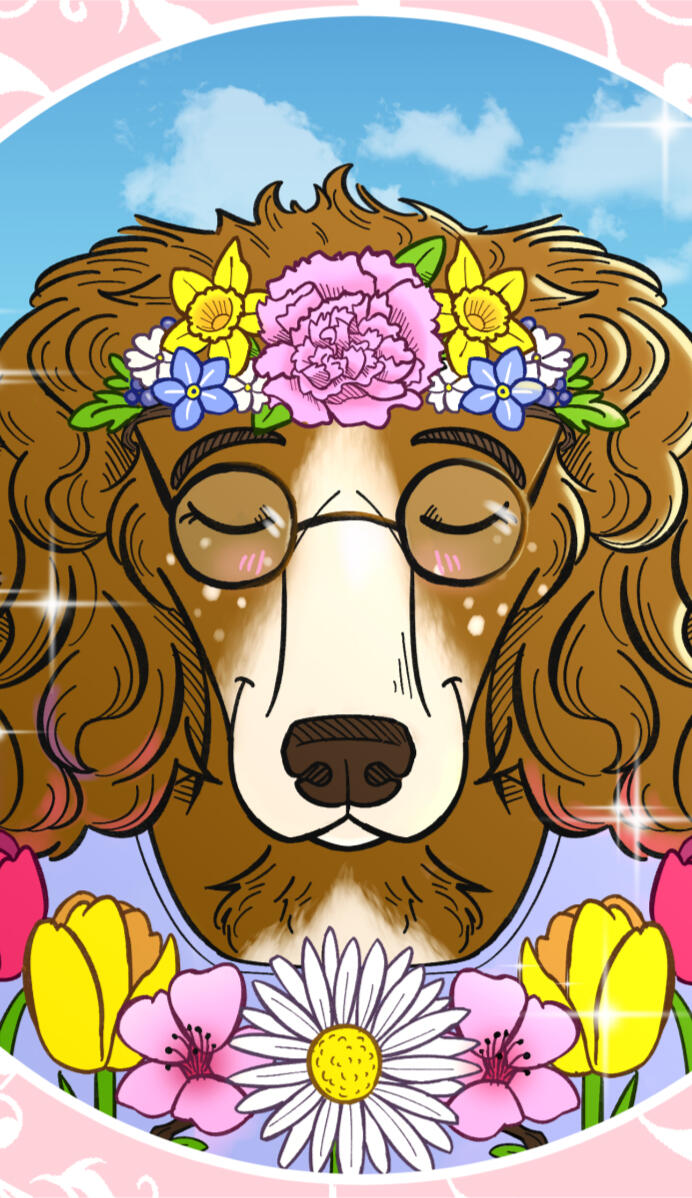 Portrait
Starting at $60 USD.
Half Body
Starting at $70 USD.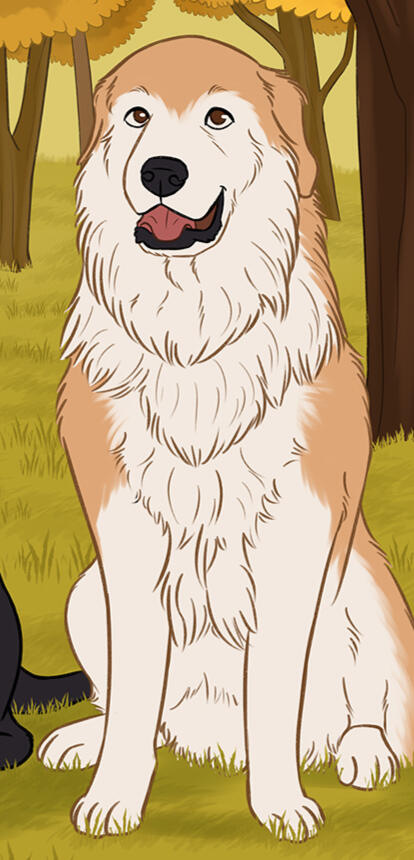 Full Body
Starting at $80 USD.
With Shading
Add $20-30 USD.